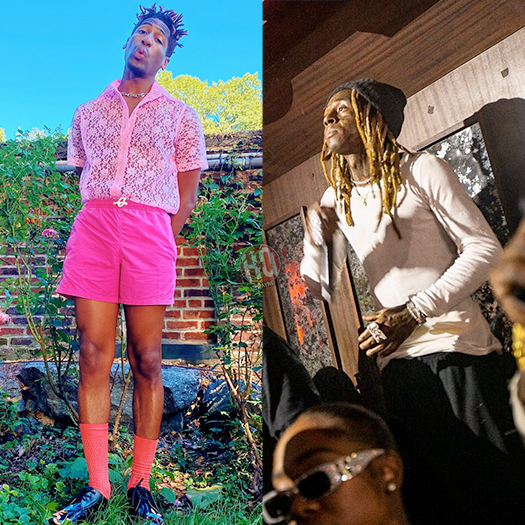 Jon Batiste has announced Lil Wayne will be featured on his forthcoming album, World Music Radio.
The collaboration between them will be titled "Uneasy" and the project is due to be released on August 18th via Verve Records/Interscope Records.
Are you looking forward to hearing a song from the two New Orleans natives? Click here to pre-order the World Music Radio album on streaming services today!
01 – Hello, Billy Bob
02 – Raindance [ft. Native Soul]
03 – Be Who You Are [ft. JID, NewJeans and Camilo]
04 – Worship
05 – My Heart [ft. Rita Payés]
06 – Drink Water [ft. Jon Bellion and Fireboy DML]
07 – Calling Your Name
08 – Clair de Lune [ft. Kenny G]
09 – Butterfly
10 – 17th Ward Prelude
11 – Uneasy [ft. Lil Wayne]
12 – Call Now (504-305-8269) [ft. Michael Batiste]
13 – Chassol
14 – Boom for Real
15 – Movement 18′ (Heroes)
16 – Master Power
17 – Running Away [ft. Leigh-Anne]
18 – Goodbye, Billy Bob
19 – White Space
20 – Wherever You Are
21 – Life Lesson [ft. Lana Del Rey]