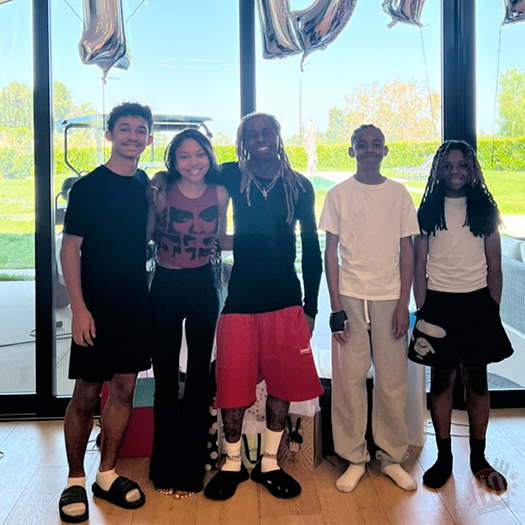 On Father's Day (June 18th) this year, Lil Wayne spent the day with his three son's Dwayne Michael III, Neal and Kameron Carter.
They all travelled up to Wayne's home in L.A. and presented their pops with balloons that read "#1 DAD" and presents. His eldest son DMC III's sister, Essence Vivan, was also there with them.
You can check out another photo of "Tha Carter Boyz" all together on Father's Day after the jump below!