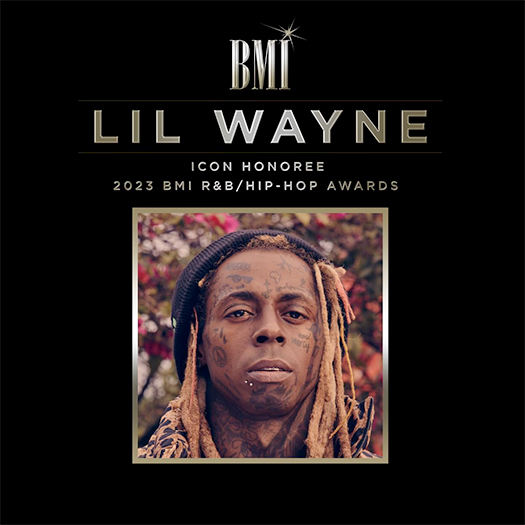 10 years on from when Cash Money Records CEOs Bryan "Birdman" Williams and Ronald "Slim" Williams were honored at the BMI R&B/Hip-Hop Awards, Lil Wayne is set to receive the BMI Icon Award at this year's show.
The event will be taking place at one of Tunechi's favorite places in the world, LIV nightclub in Miami, on September 6th and they will also be celebrating 50-years of hip-hop on the evening.
Check out what Catherine Brewton, who is the BMI Vice President, had to say about Weezy being saluted with the highest recognition at the 2023 BMI R&B/Hip-Hop Awards show in a statement below. Congratulations to Mr. Carter!
"As a legend and superstar of hip-hop, Lil Wayne is synonymous with the genre. He's been part of the BMI family since 2002, and we're proud to name him a BMI Icon in keeping with his reputation as one of the most influential artists of all time. We're also excited to pay tribute to the 50th anniversary of hip-hop with a celebration that reflects the genre's legacy, which has infiltrated entertainment, fashion, sports and much more."