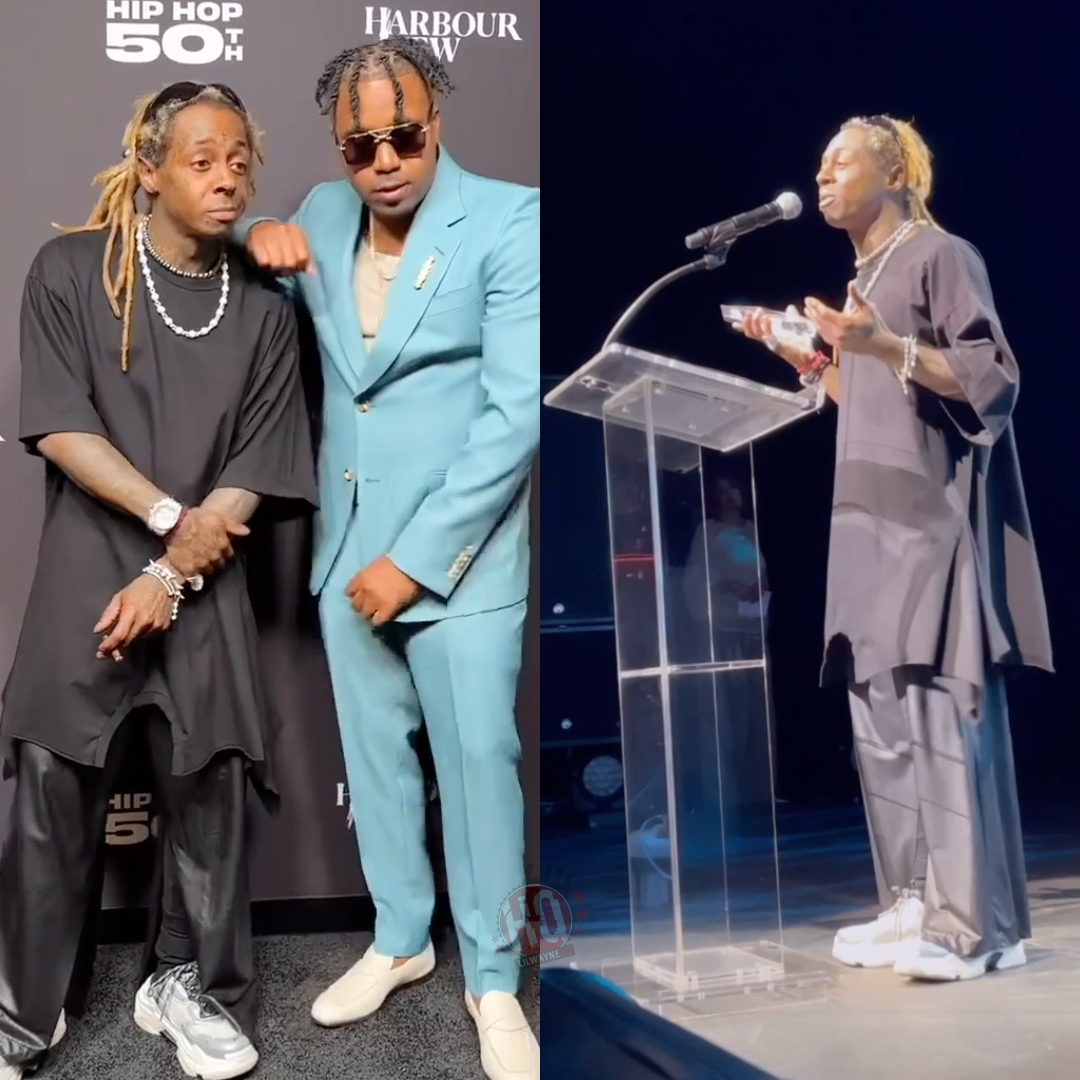 The 2023 Billboard R&B Hip-Hop Power Players & Live event took place last night (August 8th) at The Novo theatre in downtown Los Angeles, California.
At the show, Lil Wayne, Nas, Ice Spice, and more music artists plus executives were all honored. To celebrate the hip-hop genre's 50th birthday, Weezy and Nas were both inducted into Billboard's Hip-Hop Hall Of Fame.
You can check out Tunechi's full speech below, as well as footage of Tune on the red carpet with Nas and their daughters Reginae and Destiny. It looked like the two rappers exchanged phone numbers, so hopefully that means talk of a possible new collaboration from them in the future!
"Thank you. You already know I gotta give thanks to the man up above. Also those that we lost, those that we wish were here, we thank you as well… And to my fans, I think I worded it the best way when I said I ain't sh*t without you. This is for y'all, y'all as in my fans, y'all as in the people in the crowd, my supporters, those that work with me, those that work for me, those that work around me, those that work like me. This is for us."
Congratulations to Wayne!