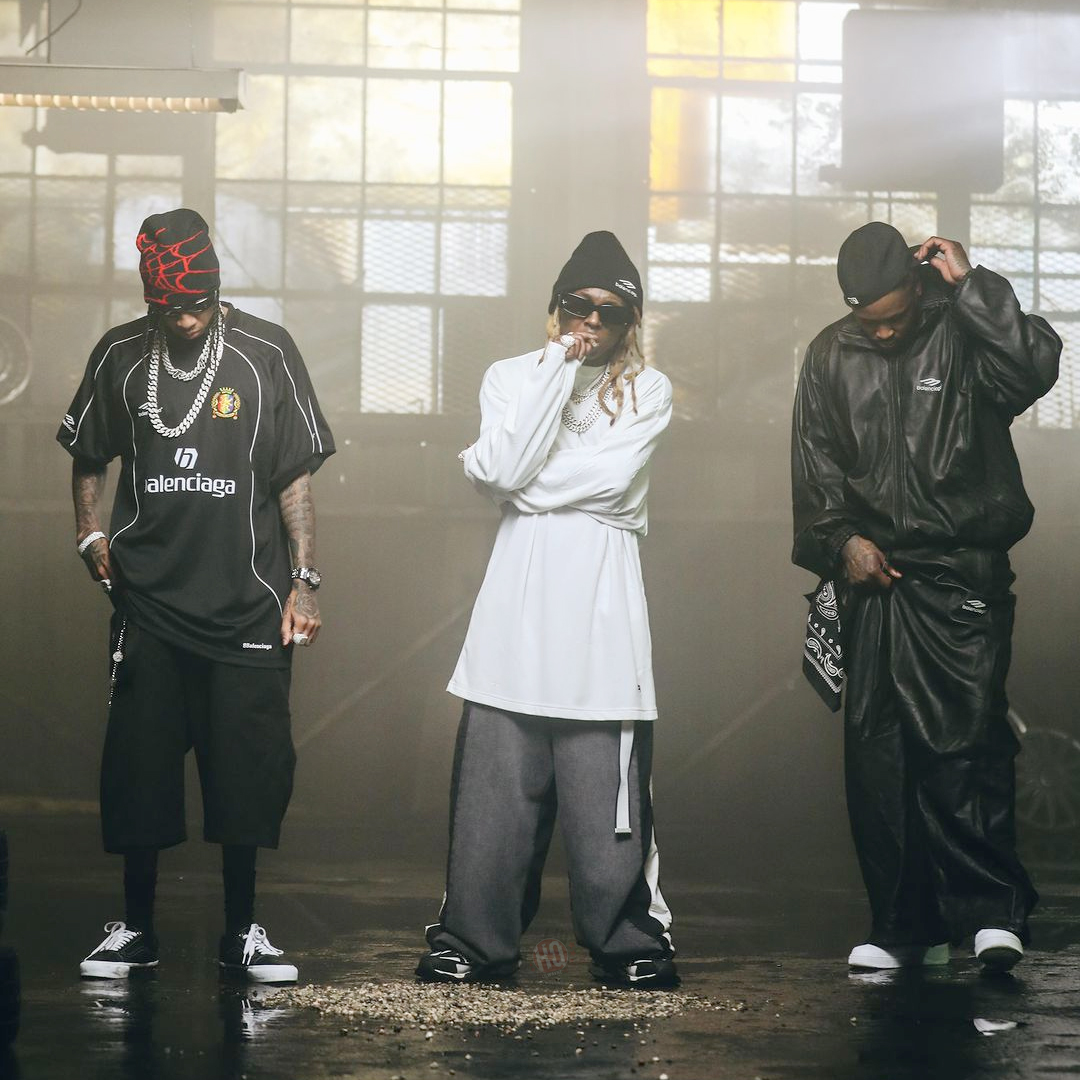 Tyga and YG will be releasing their new playlist titled Hit Me When U Leave The Klub next Friday on September 29th.
It has now been confirmed that there will be a Lil Wayne feature called "Brand New" on the upcoming project and like usual, Wayne's verse is hard!
You can listen to a sneak peek of the YG, Tygaman and Weezy collaboration below and check out a behind the scenes look at the music video for it.
Even though the playlist is dropping September 29th, Tunechi's Instagram caption says "9/27", which is actually his birthday, so maybe the single or visual is being released early?!