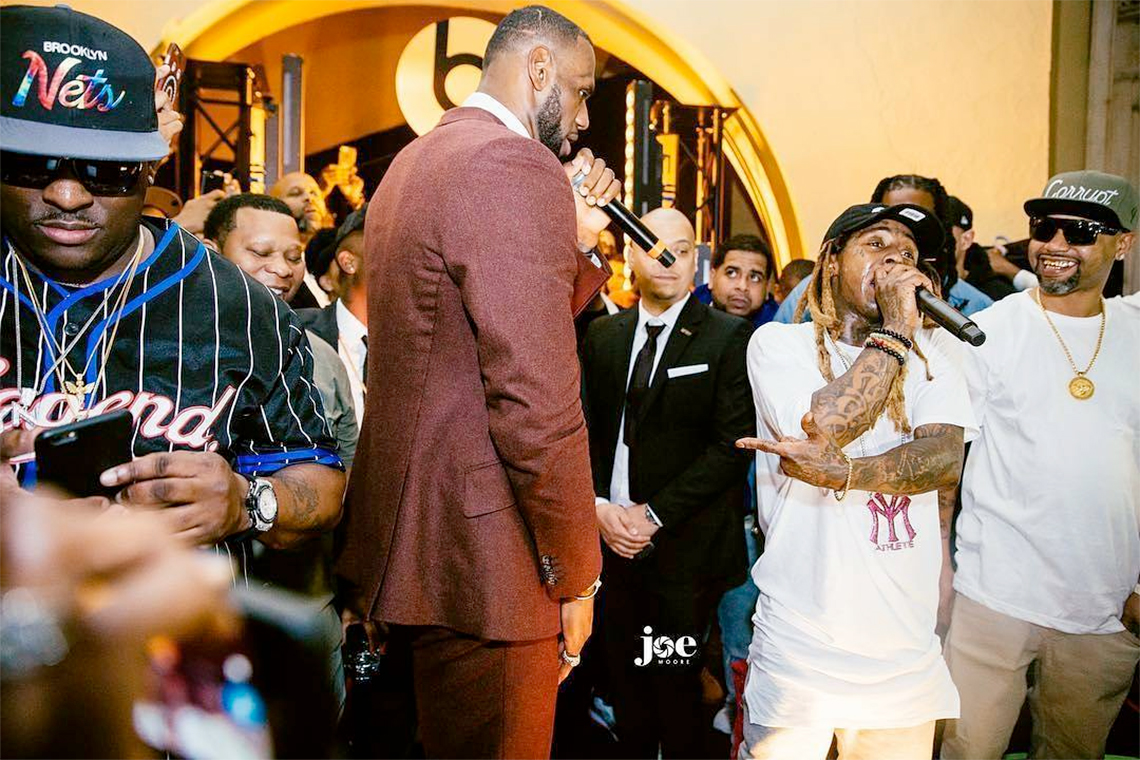 In a clip released by NBA on TNT, Lil Wayne can be seen sharing the very first time he met LeBron James.
Weezy reveals it all began when Cash Money Records co-founder, Ronald "Slim" Williams, called Wayne to let him know that Bron wanted to attend his and Ja Rule's concert in Ohio back in the day.
The Young Money CEO then adds Juelz Santana came to visit him, which made Tunechi end up staying in his hotel room for an extra 1 hour and 30 minutes, and when he came downstairs – LeBron was still there waiting.
You can watch Tune explain the full story in the video below, as well as what the exact reason was that he knew James was going to be a special basketball athlete!
Photo credit: Joe Moore.