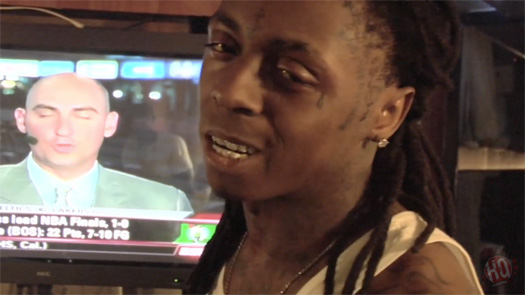 For #ThrowbackThursday today, here is a LilWayneHQ.com exclusive consisting of unreleased footage from The Carter Documentary that was directed by Adam Bhala Lough.
We've all seen the footage of Lil Wayne rapping the first verse and chorus of his "30 Minutes To New Orleans" song to the camera that was included in the documentary, but I now have the FULL VIDEO that includes Wayne rapping his other 2 verses.
You can check out the LilWayneHQ exclusive below. If I had one word to describe seeing this unreleased footage, I would choose "Greatness". Enjoy!