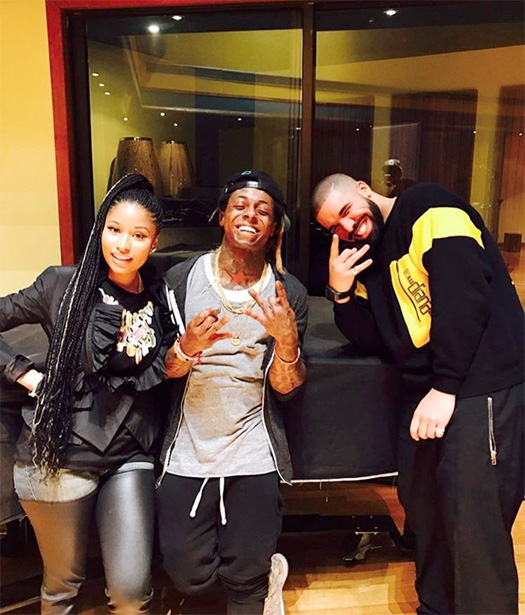 Nicki Minaj has teased on social media that herself, Lil Wayne and Drake could potentially be hitting the road together at some point.
During a Q&A session on Twitter over the weekend, Nicki was asked if she has "ever thought about a Big 3 Tour and maybe making it happen" to which she replied with:
"Yes, of course- that's been discussed many times. Really a matter of timing. Also, IDK how all 3 of us would have enough time on stage to please all of our diff fans. Those are some pretty large catalogs."
So there you go! It looks like the idea of a Big 3 tour has been thrown around a few times, but their busy schedules has made it difficult to come to fruition. Would you like to see a tour from Weezy, Barbie and Drizzy?