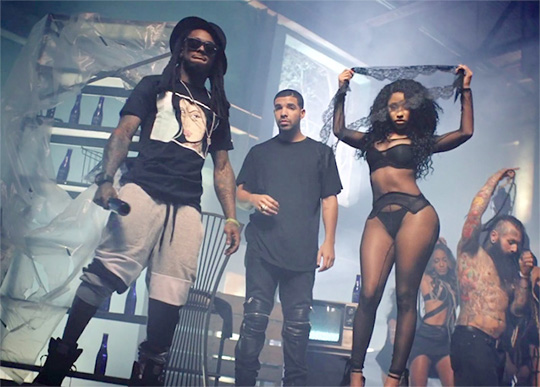 Wow, who was expecting this! The "Big Three" Nicki Minaj, Lil Wayne and Drake have released a brand new collaboration titled "Seeing Green".
The Young Money Barbie added her Beam Me Up Scotty mixtape to all digital streaming platforms at midnight and on the project was this new song that was produced by Trizzy Track.
"Seeing Green" is also the first time that the "Big Three" have worked together since the 2017 single "No Frauds". You can stream this dope new collab below! What are your thoughts on it?