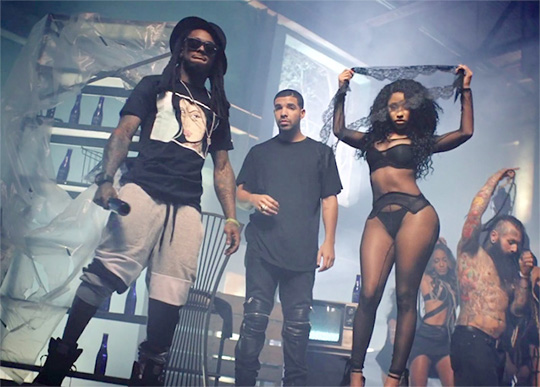 According to Chart Data, Lil Wayne, Nicki Minaj and Drake are officially the top 3 rappers with the most charting singles ever in Billboard "Hot 100" history!
To date on the "Hot 100" chart, Drizzy has had a total of 207 entries, Wayne has reached a total of 167 appearances, and Nicki has earned a total of 108 entries.
This is a crazy accomplishment for "The Big Three" and Young Money! Would you like to see all 3 of them work together more?
.@Drake, Lil Wayne and @NICKIMINAJ are officially the top 3 rappers with the most charting singles in Hot 100 history.

— chart data (@chartdata) February 18, 2020