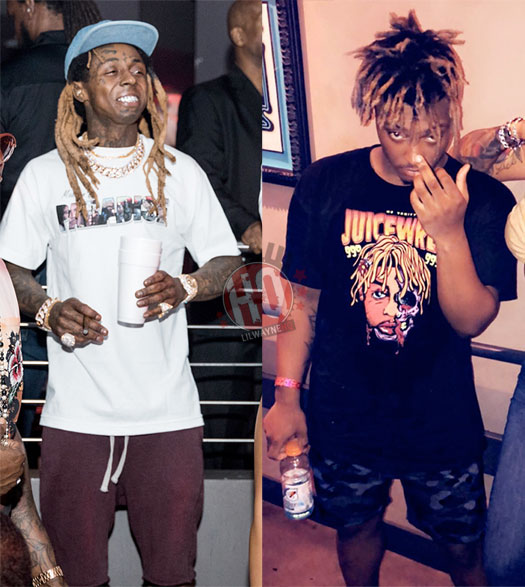 For the second anniversary of Juice WRLD's unfortunate death a few days ago, his record label Grade A Productions released his second posthumous album called Fighting Demons.
In an interview with Complex magazine, Grade A Productions founder Lil Bibby and Juice's manager Jideonwo revealed they tried to get a Lil Wayne sample cleared for the new project.
However, Bibby explained he was unable to clear a sample from Wayne's interview with Emmanuel Acho about mental health and it wasn't Weezy or Acho who blocked this from happening, it was the studio who owns the content.
You can read what the two of them had to say about trying to include a Tunechi sample on Juice WRLD's Fighting Demons album after the jump below! Would you have liked to hear a WRLD song presumably about mental health with a Tune sample?