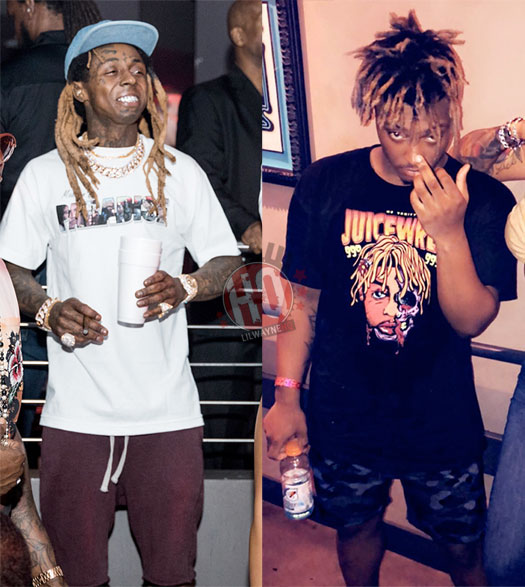 For the second anniversary of Juice WRLD's unfortunate death a few days ago, his record label Grade A Productions released his second posthumous album called Fighting Demons.
In an interview with Complex magazine, Grade A Productions founder Lil Bibby and Juice's manager Jideonwo revealed they tried to get a Lil Wayne sample cleared for the new project.
However, Bibby explained he was unable to clear a sample from Wayne's interview with Emmanuel Acho about mental health and it wasn't Weezy or Acho who blocked this from happening, it was the studio who owns the content.
You can read what the two of them had to say about trying to include a Tunechi sample on Juice WRLD's Fighting Demons album after the jump below! Would you have liked to hear a WRLD song presumably about mental health with a Tune sample?
What challenges did you have while putting this together?
Bibby: It's always tough clearing everything. I had got this footage from this Lil Wayne interview, and it was really meaningful, really powerful. It was Lil Wayne talking about how he had mental health, and he shot himself. The cops saved him. So I felt like that was really meaningful. And up until yesterday, we were even trying to clear it, and we couldn't clear it.

Jideonwo: We got denied—not by Wayne, not the interviewer, but the actual studio that owns the content. And something like that puts a hole in the album. So, trying to get different clearances for all different things and getting people involved, and cleaning up different types of businesses… When working on something grand, you're going to face multiple, multiple, multiple challenges, and from every angle that you may or may not expect.