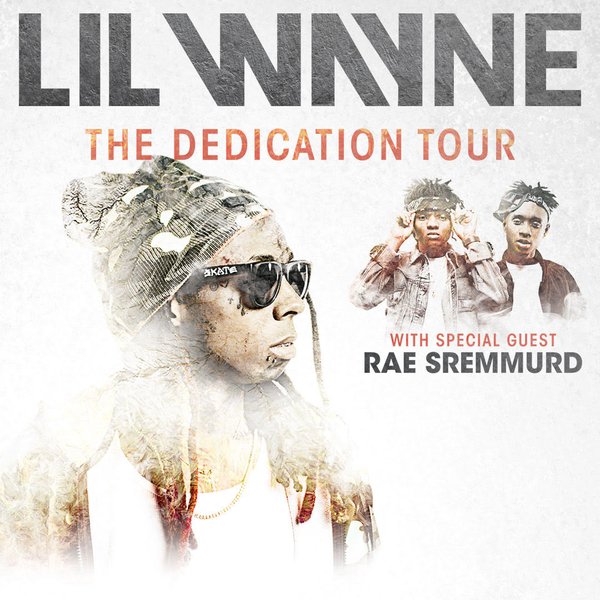 To thank us fans that are loving his No Ceilings 2 mixtape, Lil Wayne has announced a new tour called "The Dedication Tour" with special guests Rae Sremmurd.
The tour will be stopping in a total of 19 cities across the United States of America starting with El Paso in Texas on January 21st, 2016 and ending in Lincoln, Nebraska on March 6th.
You will be able to purchase tickets on December 4th, which is this Friday. However, if you are a Citi card member or have a TIDAL subscription, you can now buy your pre-sale tickets!
Hit the jump to see the full list of dates and locations on Tunechi and Rae's "The Dedication Tour" that shows Tune has decided to visit a lot of cities that he rarely visited on previous tours.