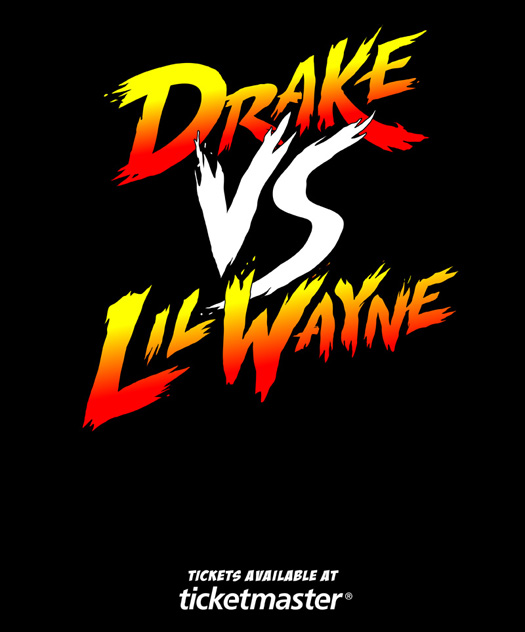 If you are a member of the LilWayneHQ Forums, you would have already seen more than a few hints from last month to now of news that Lil Wayne will be going on a summer tour with Drake.
Today, the news gets confirmed and Weezy F Baby will indeed be going on a joint tour with Drizzy this summer! The Young Money rappers will kick off their "Drake vs. Lil Wayne" tour on August 8th in Buffalo and finish it on September 27th in Houston.
You can view a flyer with the dates and cities listed on after the jump below. Tickets will be available to purchase here from Ticketmaster on June 17th for pre-sale and June 20th for everyone. Will you be going to a show?