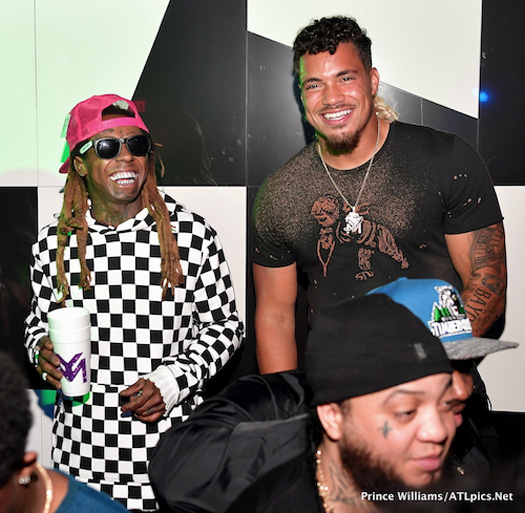 This year, we've seen Drake, Odell Beckham Jr. and John Wall all get a portrait of Lil Wayne tattooed on their bodies, and now another celebrity has got one.
NFL player Duke Riley, who is also signed to Tunechi's Young Money Sports agency, has got JP Alfonso to ink a portrait of Tune onto his leg.
"Tatted on me but this shit is deeper than the Surface! @LilTunechi Forever the GOAT! #NewOrleansMade #LivingLegend #YM Appreciate you @jp_alfonso for the dope work bro!!"
You can check out the Atlanta Falcons' linebacker tattoo of Weezy after the jump below! What are your thoughts on it?