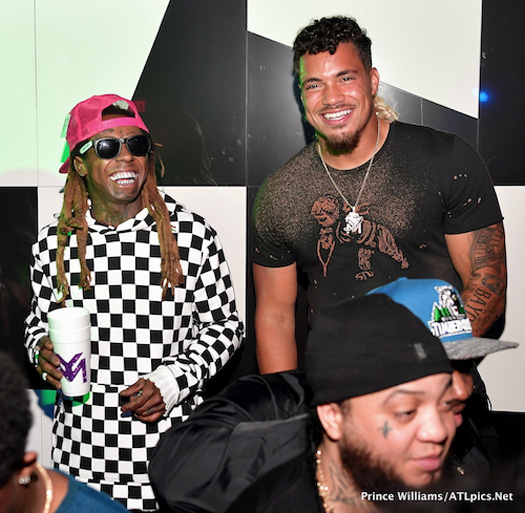 Lil Wayne recently spoke to ESPN about why he signed Duke Riley to his Young Money APAA Sports agency.
In the interview, Weezy revealed he see's the "superstar" in Duke similar to how he saw the "superstar" in Drake from the very beginning when he signed him to YM:
"Duke's drive to be the best, his work ethic, charisma and personality reminded me of an artist I signed on the music side of Young Money. The world knows that music artist as Drake. Just as I saw a superstar in Drake from the beginning, I see the same for Duke Riley."
Click here to read ESPN's full article on the American football linebacker!