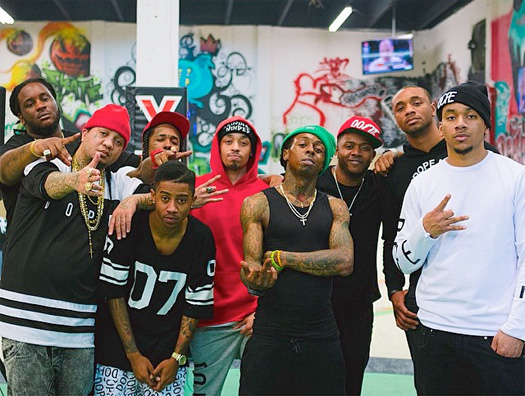 Cory Gunz and his father Peter Gunz recently sat down with Math Hoffa, Mecca, Champ, and Sean Bigga for an interview on their show that you can watch below.
Throughout their conversation (a couple of time stamps are 51:40 and 1:28:40), Cory talked about Lil Wayne's work ethic, having a lot of unreleased music with him in the vault, visiting Wayne while he was locked up in Rikers Island, and confirmed he has never ghostwrote for him.
Peter discussed Tunechi paying the bail for his son when he got caught with a gun charge in New York, why he leaked the "A Milli" song with Cory's verse on it, and one of his proudest moments is when his son performed "6 Foot, 7 Foot" on top of Times Square with Tune.
The Young Money Gunna also spoke about religion, what it was like growing up with a rapper as a father, being heavily influenced by Eminem, wanting to work with Em, being charged for gun possession, how he was first introduced to the YM CEO during Tha Carter II era, Weezy recording a 32 bar verse for him for free ("I Got Cha"), and much more!