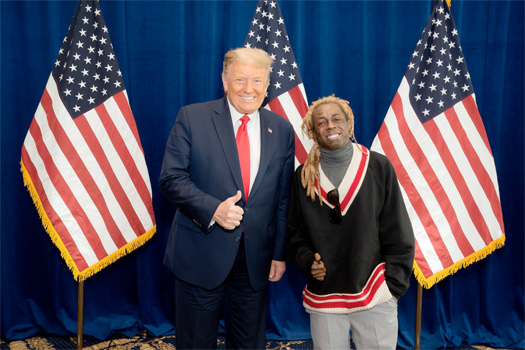 According to The Wall Street Journal, one of the people on Donald Trump's consideration list to pardon before he leaves office on January 20th is Lil Wayne.
Administration officials have been discussing pardoning Wayne after he plead guilty to his gun possession by a convicted felon charge last month.
Back in October last year, Weezy had a "great meeting" with the President of the United States of America to discuss criminal reform and the Platinum Plan! Do you think Trump will pardon Tune?