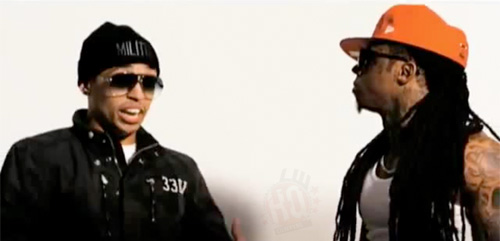 Cory Gunz sits down with Queenflip and DJ G Money for episode 211 of their Flip Da Script podcast that went on for longer than 2 hours. You can watch the full episode in the video below.
In their interview, Cory talked about being an introvert, growing up, his father Peter Gunz, skateboarding, his gun charge, still being signed to Young Money, why he has not yet released an album on YM, depression, his twin daughters, being a big brother to his pops' 11 kids, Kriminal Minded EP, Rick Ross taking his "God Forgives I Don't" album title, the "Son Of A Gun" show, and upcoming projects.
The Young Mula Gunna also recalled Lil Wayne pulling up to his studio to record their "I Got Cha" collaboration for free while he was under contract with JAY-Z, confirmed he has new music with Tunechi and YM coming out, discussed his forthcoming joint project with Euro, and shared how the "6 Foot, 7 Foot" and "A Milli" collabs with Weezy came about!