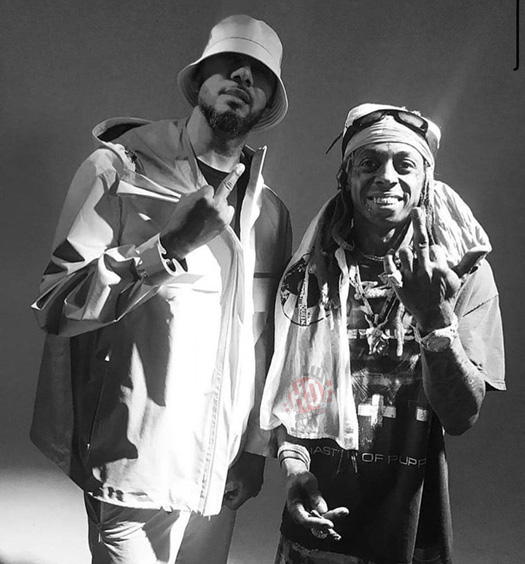 I previously posted up Lil Wayne's full conversation with Eminem at the weekend, and now we can check out the rest of episode 3 of the "Young Money Radio" show on Apple Music that took place on May 8th.
Throughout this radio show, Wayne revealed he is working on a new song with hip-hop group Griselda (not the 2 Chainz one), he is a fan of Killer Mike, he has a collaboration on the way with Jack Harlow called "2K", and he wishes he could of done a song with the late Pop Smoke.
Tunechi spoke with special guest Kevin Durant about COVID-19, how often he records music, and when the two of them are going to do a track together, as well as also chatted with Nav about not being allowed in Toronto with his criminal past, The Weeknd and XO, musical influences, wanting some new beats, and mentioned he just got done being on tour with Limp Bizkit… but it was actually Blink-182 he went on tour with lol!
After speaking with Jack Dorsey, who is the CEO of Twitter, Weezy chopped it up with Swizz Beatz about battles on social media, wanting to record a 10-song project over Swizz's beats only, buying the Iron Man crib, and shared a story of something that happened while on set of their "Pistol On My Side" video shoot at the TRUKSTOP!