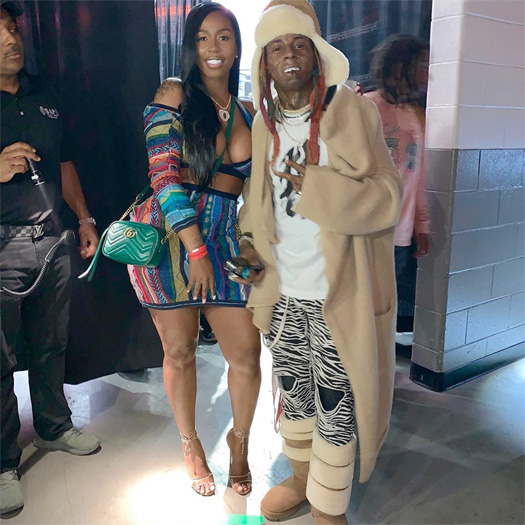 Kash Doll sits down with Naji for an interview with RapRadar's "Cigar Talk" series, which you can watch in full below.
At the 14:50 mark of their interview, Kash explains how excited she was when Lil Wayne sent her his verse for "Kitten", calls him a "legend" and a "GOAT", and appreciates him for mentioning her in an interview when talking about females who can really rap.
The female rapper from Detroit also recited the intro of Tunechi's "Kitten" verse, discussed bringing his daughter Reginae Carter out during this year's "Lil Weezyana Fest" set, and revealed Weezy knows all about her music from Nae Nae!