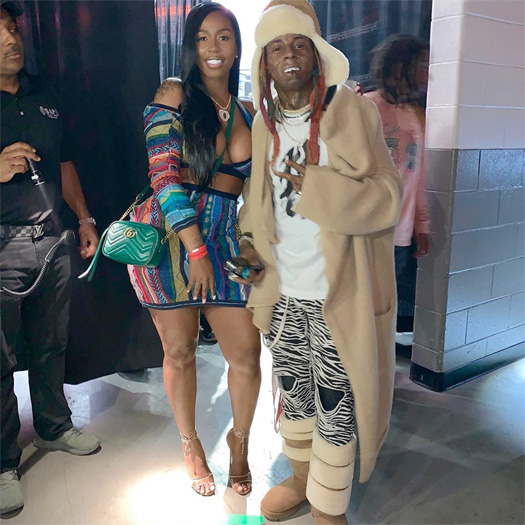 Kash Doll recently sat down with Angie Martinez for a one on one interview on her The Angie Martinez Show on Power 105.1 FM.
During their conversation at the 21:50 mark, Doll revealed how her "Kitten" single featuring Lil Wayne came about, which involved Wayne's daughter Reginae Carter and Mack Maine.
The female rapper also mentioned that she loves Weezy, he "bodied" his verse on their collaboration, and says she hopes the two of them will perform it live at this year's "Lil Weezyana Fest". You can watch the full interview below!