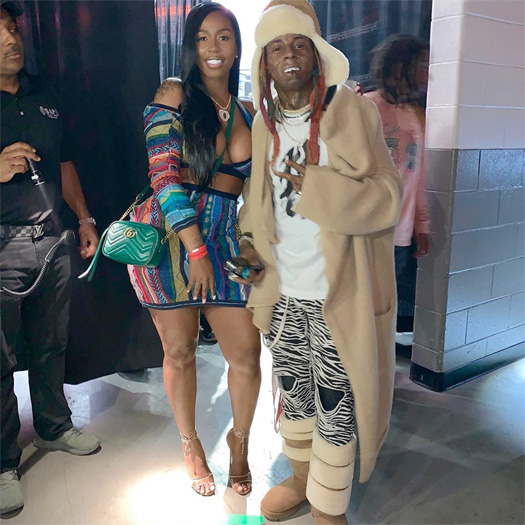 While promoting her new album, Stacked, Kash Doll chopped it up with HipHopDX for an interview.
During their conversation, Kash spoke a little bit about her "Kitten" collaboration with Lil Wayne, which appears on Stacked, and how she is "such a big fan of his".
You can read exactly what the female rapper said about Wayne including how working with him all started from her DMing his daughter Reginae Carter on Instagram after the jump below!
"Reginae Carter (Lil Wayne's eldest daughter) follows me on Instagram. So I DMed her one day asking if she could get my stuff over to her dad. And she did, and he liked it, so we started talking and he eventually came through and recorded 'Kitten' with me. When I tell you… whoo. You know, I am such a big fan of his, and to get him on my song knowing that he's got that kind of respect for me…" Her voice trails off, as though she's trying to process having a name like Weezy's on her debut album.