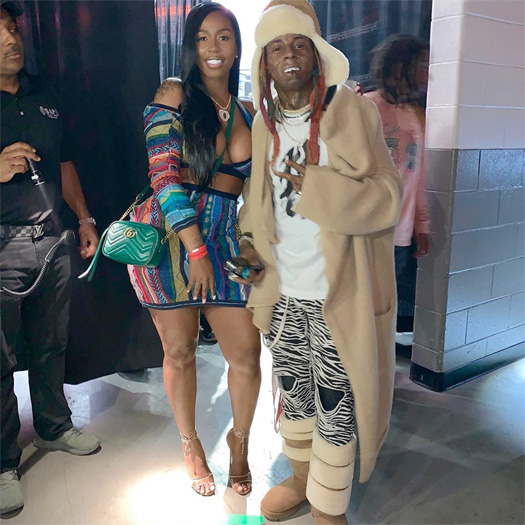 Last month, Kash Doll sat down with Sway Calloway for an interview on his "Sway In The Morning" show.
Around half way through their conversation at the 29:25 mark, Kash reveals how her "Kitten" single featuring Lil Wayne came about.
You can watch Doll explain the story of "Kitten", which involves Wayne's daughter Reginae Carter, and how she first met him backstage at a concert in the video below!