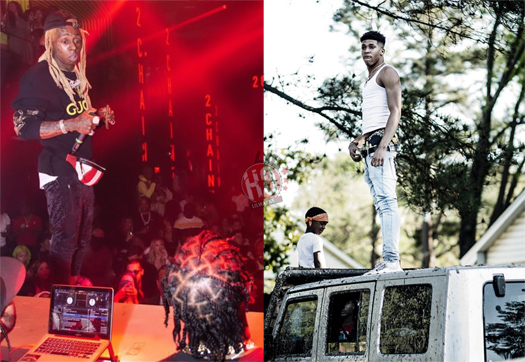 In a one on one interview while playing basketball, NLE Choppa chops it up with Arshan Jawaid of Kids Take Over (KTO) to promote his new EP, Cottonwood.
At the 10:50 mark of their conversation (see below), Choppa speaks on being gifted a Lil Wayne signed basketball by DJ Akademiks, as well as looking up to Tunechi as an idol.
The Memphis rapper also discussed having a dream of making a song with Wayne as a kid and how he would love to make a collaboration project with himself, Weezy, Roddy Ricch, Lil Baby, and Lil Durk!