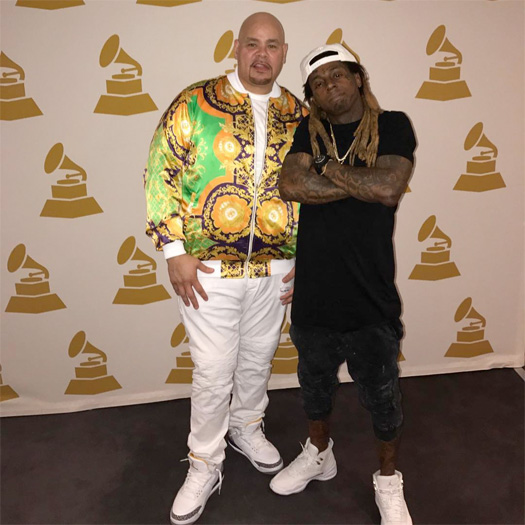 Fat Joe recently sat down with Funkmaster Flex on Hot 97 for an interview were he spoke about some of his all-time favorite rappers.
While naming JAY Z, The Notorious B.I.G., Nas, Eminem, and Big Pun in his top 5 G.O.A.T. list, Joey Crack then remembered Lil Wayne and had the following to say about him:
"Lil Wayne is in that. Lil Wayne would be the king of that era. I'll just say it early, Lil Wayne would be the king. His pen was phenomenal. He was running circles on niggas. Remember when he did that JAY Z shit over? We couldn't even believe a nigga could rap like that."
You can watch a clip of Joe discussing the best MCs after the jump below! Do you agree with his top 5 list?