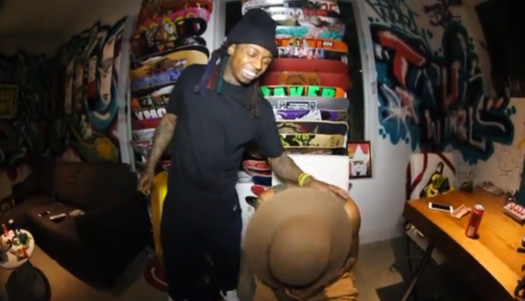 Similar to last night how Lil Wayne tweeted out a video of him skateboarding in the studio, Wayne has done the same today, but this time it's a clip of him skating at his house.
Weezy can be seen showing off his skateboarding skills on his roof and inside his crib, but unlike last night, we don't hear any new music being played in the background.
You can check out the new footage of Tunechi skating after the jump below! The password to watch the video if it says it's private is "tune".