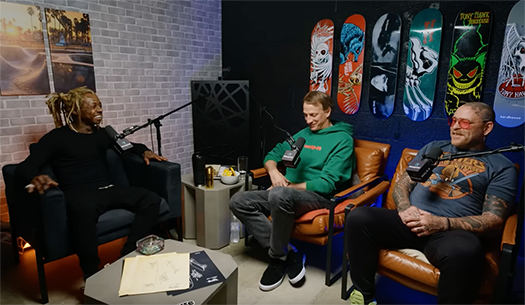 Earlier this month, Lil Wayne paid a visit to the "Hawk vs. Wolf" studio to sit down with Tony Hawk and Jason Ellis on their podcast.
In their 1-hour conversation for episode 105, Weezy chatted about how he prioritizes certain things in his life, his children, the late Adam Z, having copyright issues with his own music on skate edit videos that he does, and announces he has a SQVAD Up documentary in the works about himself and his skater team.
Tune also spoke a lot about skateboarding including how he will never forget the moment he received his pro model, caring more for that than any award in music he has won, what exactly drew him into the lifestyle, taking a vacation to Barcelona to skate, the injuries he has received from it, and building his TRUKSTOP skate park because it was raining too much in Miami and it made his roof unsafe to skate on.