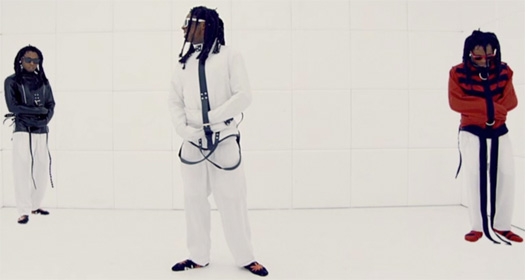 Music video director Colin Tilley recently chopped it up with XXL about directing Lil Wayne's "Krazy", Young Money's "Senile", DJ Khaled's "No New Friends", and Chris Brown's "Look At Me Now" visuals.
In the interview,, Colin explained how he came up with the idea to put Tunechi in a white family for the "Senile" video, as well as remembered how Tune shocked every one on set of the "No New Friends" video when he walked out of his trailer rocking a XXL tall tee during a mid-tape right before his verse began.
You can read what Colin Tilley said about the four Weezy F Baby music videos after the jump below. Click here to read what he said about shooting Nicki Minaj's "Anaconda" and "The Boys" visuals!