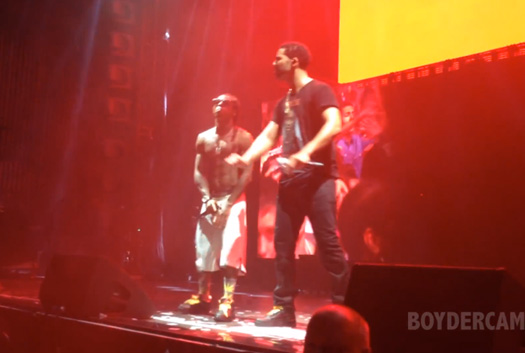 After sharing a joint and singing live together, Lil Wayne and Drake also showed love to Philadelphia native Meek Mill during a stop on their joint tour in Camden, New Jersey, which took place at the Susquehanna Bank Center on August 21st.
For the final song of the night, Weezy and Drizzy paid a tribute to Meek Mill by playing his "Dreams & Nightmares" song for the crowd, who went crazy when the beat dropped! If you didn't already know, Meek is currently locked up behind bars until October.
You can watch some front row footage of the special moment below. Drizzy Drake can also be seen rocking a "Free Meek Mill" t-shirt!