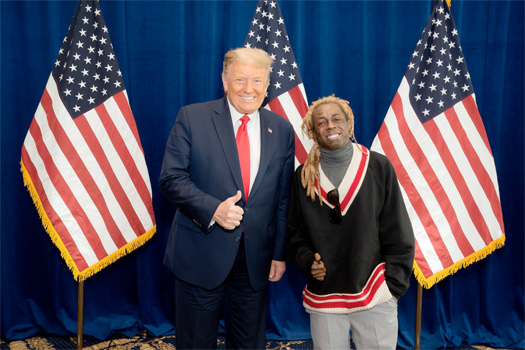 The news we have all been waiting for! On the final day before he has to leave office, Donald Trump has pardoned Lil Wayne.
This means Wayne will not have to serve time behind bars after pleading guilty to a gun possession by a convicted felon charge at the end of 2020.
If you are not aware, Tunechi was caught illegally carrying a gold-plated .45-caliber Glock handgun in his luggage on his private jet on December 23rd, 2019.
I wonder if this pardon has anything to do with Weezy and the President of the United States of America's "great meeting" about criminal reform and the Platinum Plan?