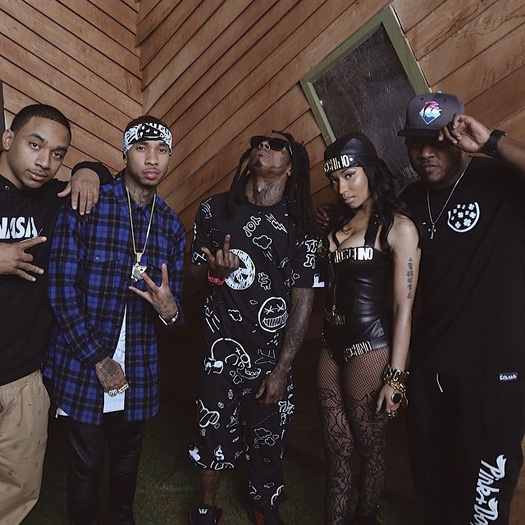 Tyga is on the front cover of VIBE's magazine latest issue and for the cover story, the ex Young Money rapper gave praise to Lil Wayne, as well as explained that he never really got along with his former label-mates Drake and Nicki Minaj.
In the interview that you can read below, Tygaman speaks on getting inspired from being around Weezy F Baby, as well as always remembering Weezy's journey to greatness as he watched him record Tha Carter III.
T-Raww also mentioned that he is trying to go independent and leave Young Money Entertainment, because he feels he has different personalities to everyone else on the label and wants to grow as an artist at a different place. He also says that he believes Drizzy is "fake" and that he doesn't "really get along" with Nicki.