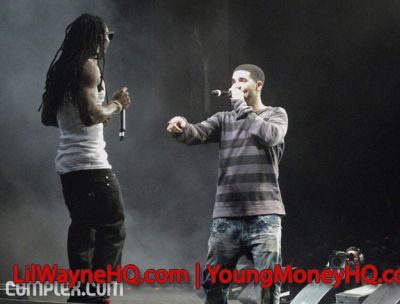 Just before Drake goes in for knee surgery, he will shoot a music video for his single "I'm Going In" featuring Lil Wayne, which will be on the re-release of So Far Gone.
Lil Wayne and Drizzy are set to shoot the music video this month in Buffalo, New York. They also have a concert nearby on August 27 in Darien Center, but I am not sure if Drake will be performing that night.
I am also not sure if Young Jeezy will be joining them in the video either, because on the re-release of Drake's So Far Gone which is in stores September 15th the song only features Lil Wayne on the tracklist. This might mean Drake has added an extra verse to the track or the song is just cut shorter. You can see the covers of the upcoming re-release of So Far Gone here.
Anyone else excited ❓ 😀