After posting that Omarion got kicked out of Young Money, it now looks as if he choose to leave for 'business' reasons. Check out what O said below on twitter below: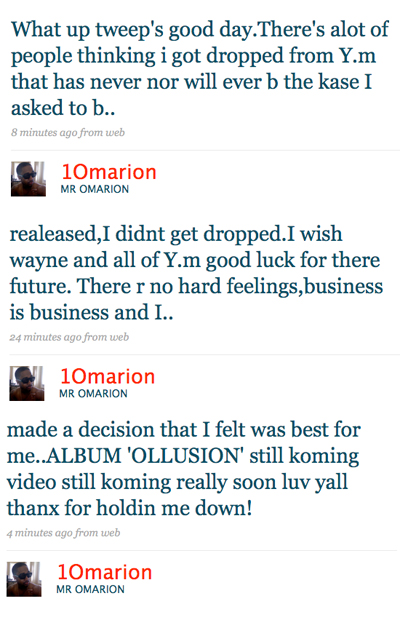 Rumors are also going around that Omarion decided to leave YME, because of Bow Wow signing to Cash Money Records earlier this week.
Hmm, so many questions and I think the best thing to do now is for Lil Wayne to do another one of his 'Weezy Blog' videos and address the situation as Mack Maine, Lil Twist and Jae Millz are all saying O got kicked out for leaking the "I Get It In" record.
Who do you believe ❓
PS: Completely off topic, but hit the jump for episode 7 of Tiny's and Toya's reality TV show 😉