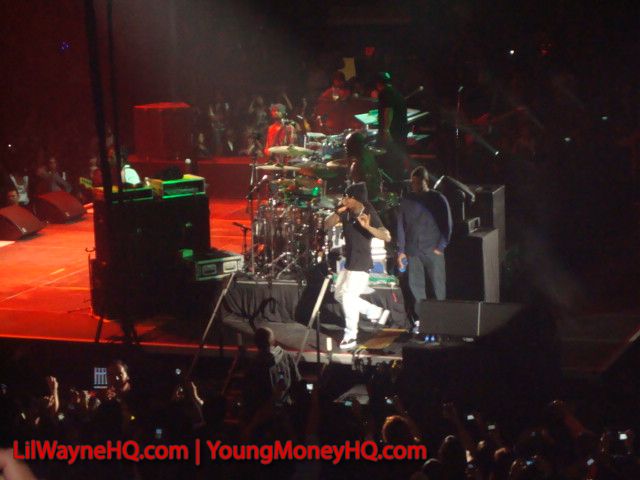 Check out these photos of Lil Wayne performing on the Cash Money/Young Money tour in Hildalgo, Texas on December 17th at the Dodge Arena. Weezy performs some of his 'newer' songs on the tour including "On Fire", "Forever", "I Can Transform Ya", "Money To Blow", and "Wasted" etc. Major props to Cristian Castillo and you can view lots more pics after the jump below:
If you are going to any of the dates on this tour and manage to take some good pictures, then please send them to us here, and we may post them up 🙂
Tonight, Lil Wayne and his YMCMB family are performing in Laredo, Texas at the Laredo Entertainment Center.