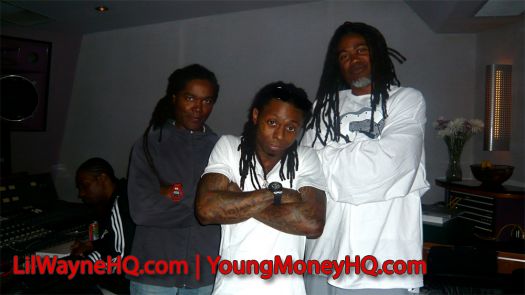 Here is the tagless CD quality version of Menace's "Blood Niggaz" featuring Lil Wayne and Mitchy Slick. We already posted the song in late January with tags, and you can also watch the official music video for this record and view some photos from the video shoot here!
Download: Menace – Blood Niggaz (Feat Lil Wayne & Mitchy Slick) [CDQ/NoDJ]
PS: Everyone keeps asking me why am I not posting up the new Lil Wayne snippet called "Age" which leaked last night… it's because the full record is actually already out and was released in 2009. It's a Natasha song titled "Sidekick Remix" and it features Weezy F Baby.
In other news, Young Money's "Roger That" and "Girl I Got You" music videos are being premiered on BET 106 & Park tonight! You can also watch a video below of a prison guard from New York's Rikers Island prison breaking down what will be Wayne's daily routine while he is in jail: