Lil Wayne had his final party last night at LIV in Miami before he turns himself in to prison tomorrow morning. Birdman, Shanell, Mack Maine, Bow Wow, Amber Rose and Tyga all joined Weezy at his farewell party, and he had a cake made for him which said: "Keep Your Head Up Weezy, We Love You". As you can see from the pic below, Wayne has added his grill back in. You can view some more photos from this party after the jump below, and view even more at StarTraks.
We have also included three pics after the jump of Birdman's latest tattoos from the party last night. Derick G took the photos, so this could mean that he might have some footage for us from the party at a later date.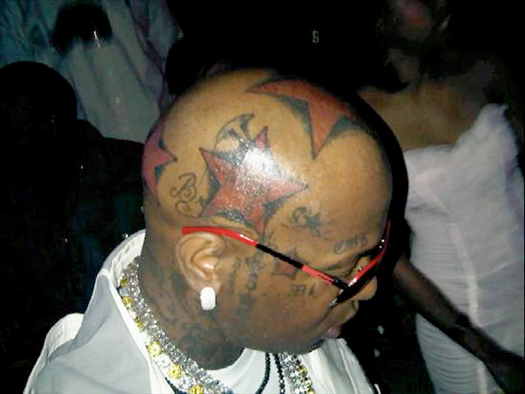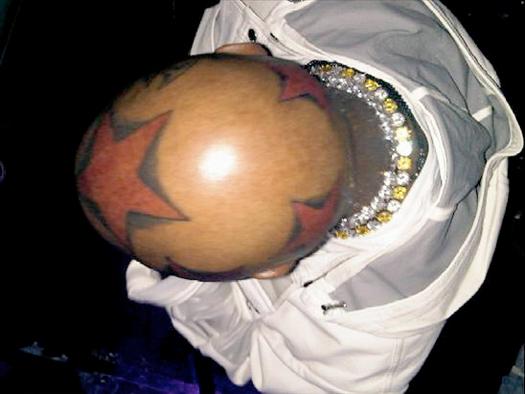 What do you all think about these tattoos the '5 Star Stunna' got ❓ And it looks like he covered up the Bronald tattoo too.