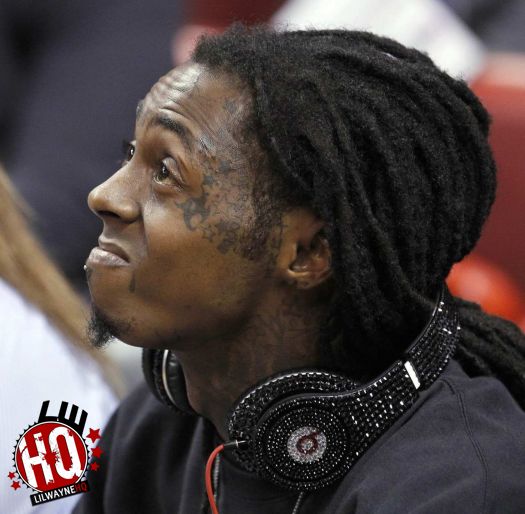 Lil Wayne has landed in the top 5 of Billboard's 2012 Top Money Makers list! In 2011, Taylor Swift earned the most money with £37.5 million, while U2 came second earning $32.1 million, third place was Kenny Chesney with $29.8 million, fourth was Lady Gaga with $25.3 million and fifth spot belonged to Weezy earning $23.1 million.
Billboard have said that the music artists' ranking were only based on the U.S. income sources from album sales, publishing royalties and tours, not sponsorships and merchandise sales. You can view the full top 40 list here, and the crazy thing is that Jay-Z didn't even make the list 😮
Lil Wayne's first full year back in the market after serving eight months for attempted gun possession in New York proved a lucrative stretch. For the week ending Sept. 6, ninth studio set Tha Carter IV debuted atop the Billboard 200, racking up the year's second-biggest sales week with 964,000 units sold. The tally also gave Wayne the best sales week by a male artist since his own Carter III topped the charts with 1 million units in June 2008 and accounted for nearly a third of his total 2.7 million sales for that year. (Only Lady Gaga's Born This Way, offered at a special 99 cent price for two days at AmazonMP3 during its first week, had a better debut than IV in 2011.) Wayne also moved 12.3 million digital tracks, driven by Hot 100 top 10s like "6 Foot, 7 Foot" and "She Will," and continued to prove himself on the road. His I Am Still Music tour grossed $44.7 million from 67 shows and 695,291 tickets sold. Then there's the fortune he earned as founder of Young Money Entertainment, label home of Nicki Minaj, Drake, Tyga and others, but that's a different list.