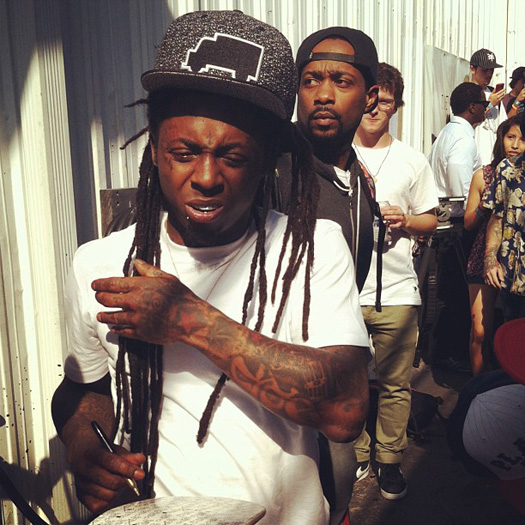 On March 23rd, Lil Wayne made his first public appearance since being released from hospital after suffering from a seizure by attending the 2013 Tampa Pro skateboarding competition in Florida, which was presented by Nike SB.
You can view some photos of Weezy F Baby watching and arriving to the event after the jump below. We can also see a clearer view of Wayne's new face tattoos – "17" and a stitch.
Click here to watch a recap of Tunechi day at the 2012 Tamp Pro contest!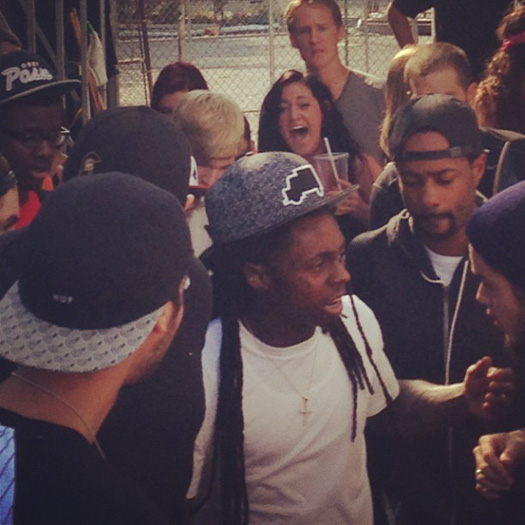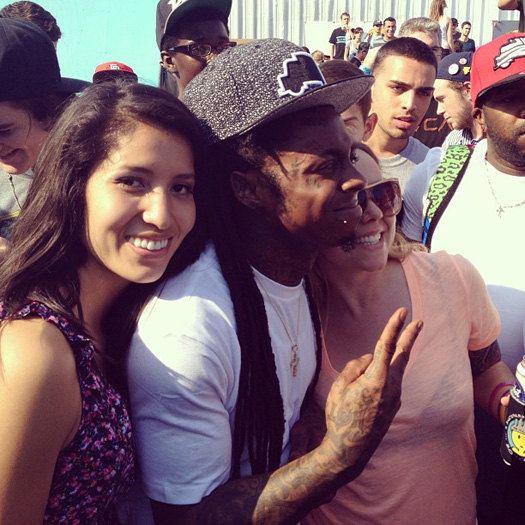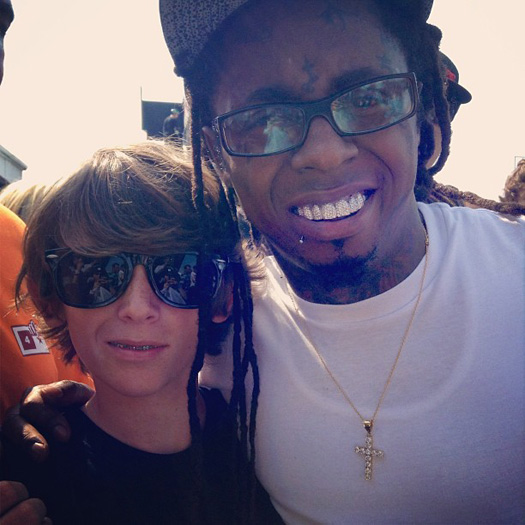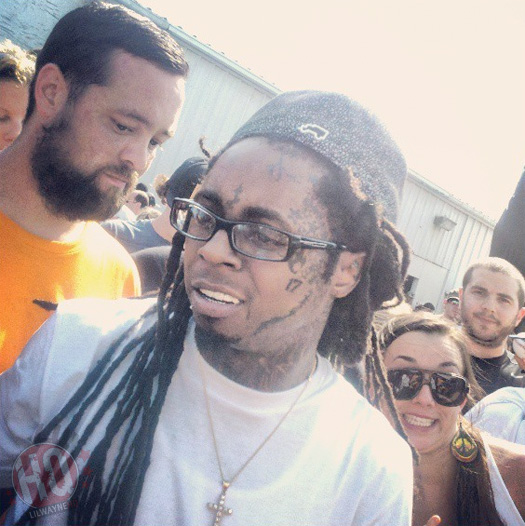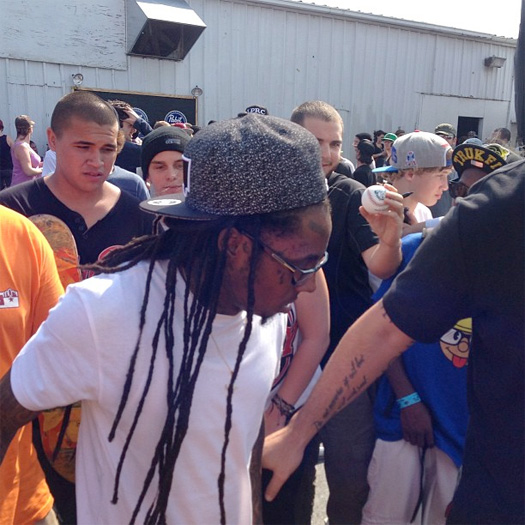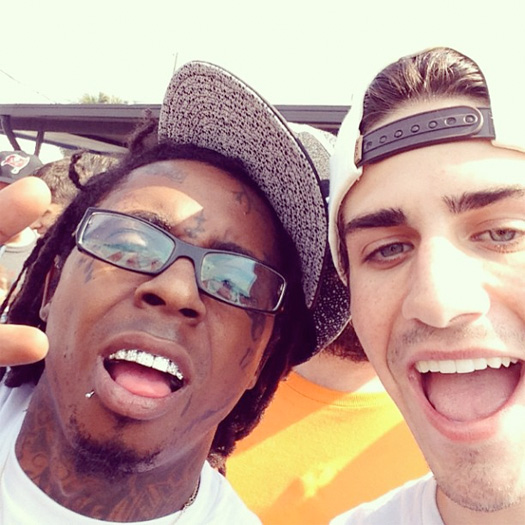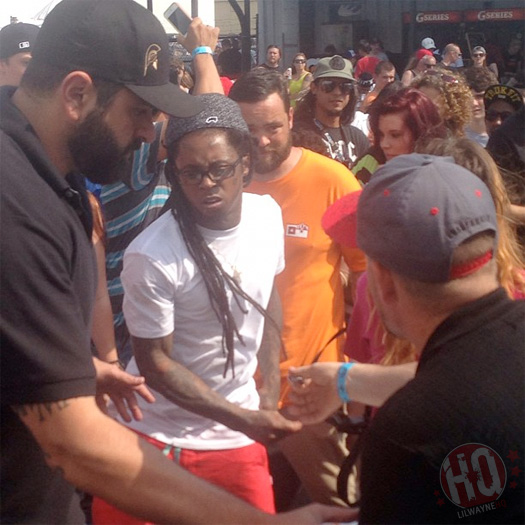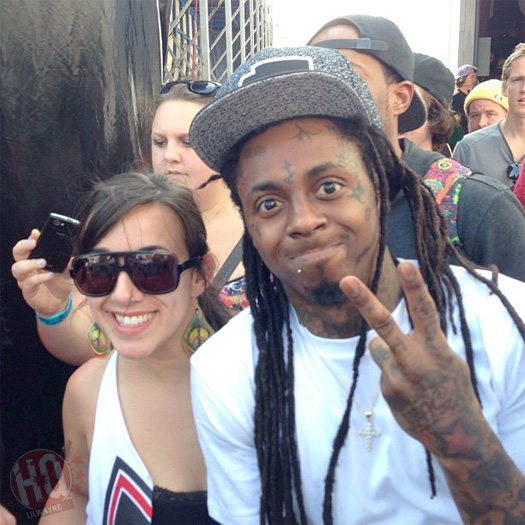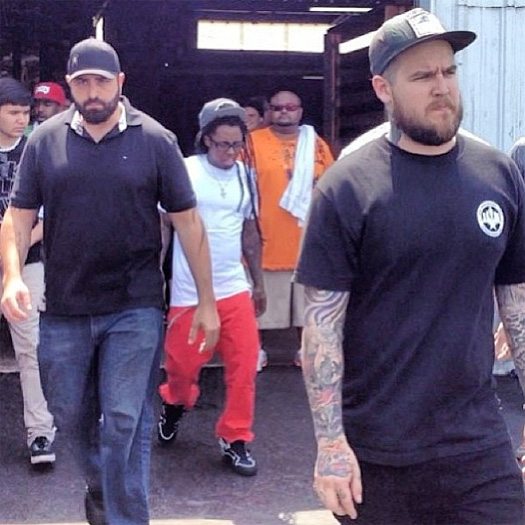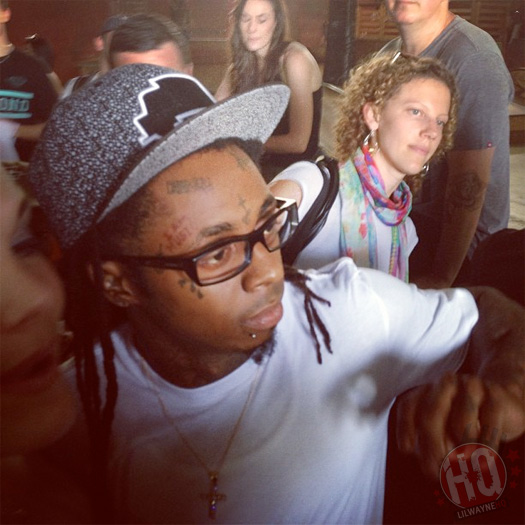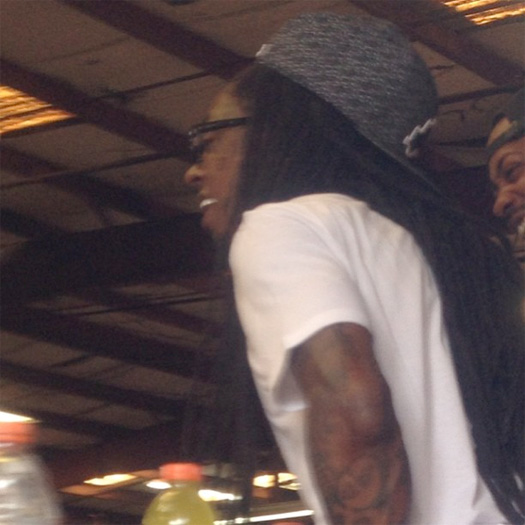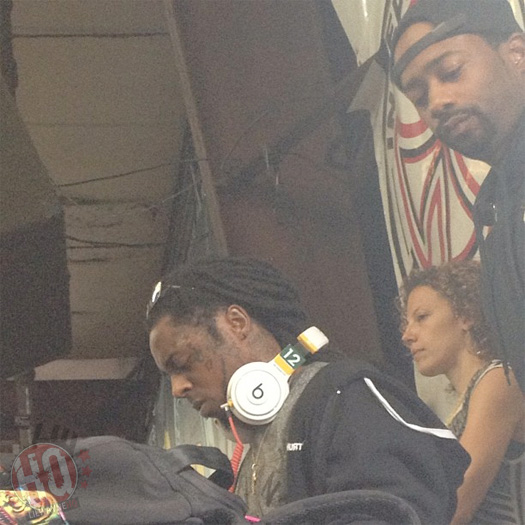 Pics via Instagram, Joe Swirble, Evan Bruce, Jonathan Katz, Rob Sanders, and Michelle Landaverde.