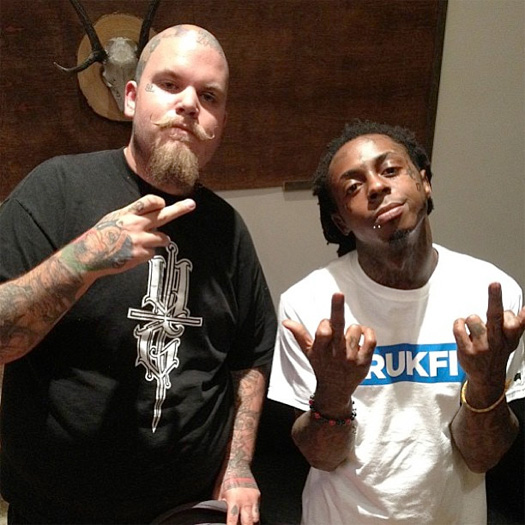 Last night, Lil Wayne performed live on a couch inside of Paris Hilton's crib in Los Angeles for her 32nd birthday party. Weezy F Baby performed around 10 songs for the lucky people in attendance with Marley G standing next to him.
Earlier in the day, Tune also invited tattoo artist Jeff Plunkett to his Beverly Hills house. By looking at these photos, it looks like Wayne got "17" tattooed on the side of his face. This is of course for 17th Ward – the neighborhood he grew up in Hollygrove, New Orleans.
Hit the jump to view more pictures of Tunechi performing at Paris' party!