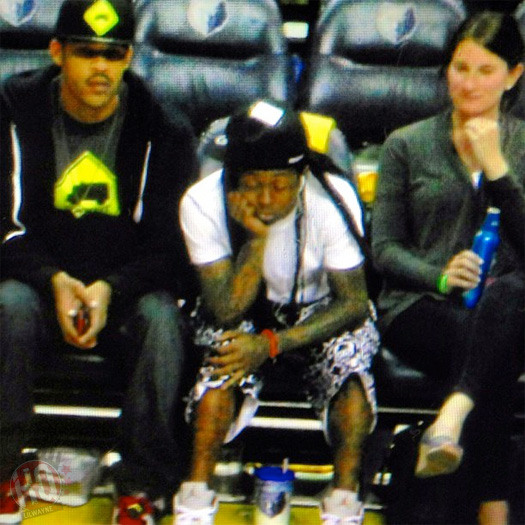 On May 11th, Lil Wayne attended Game 3 of the NBA playoffs between Oklahoma City Thunder and Memphis Grizzlies at the FedExForum arena in Memphis, Tennessee. Tune, who was rocking apparel from his TRUKFIT clothing line, sat courtside next to his home Fuke.
You can view more photos of Weezy F Baby watching the game after the jump below.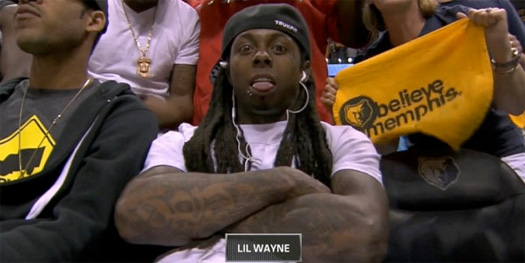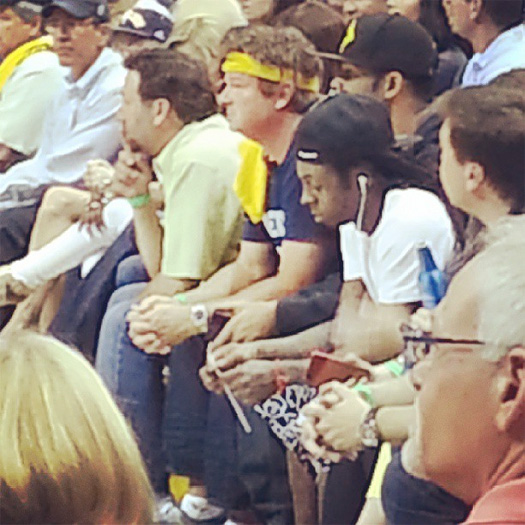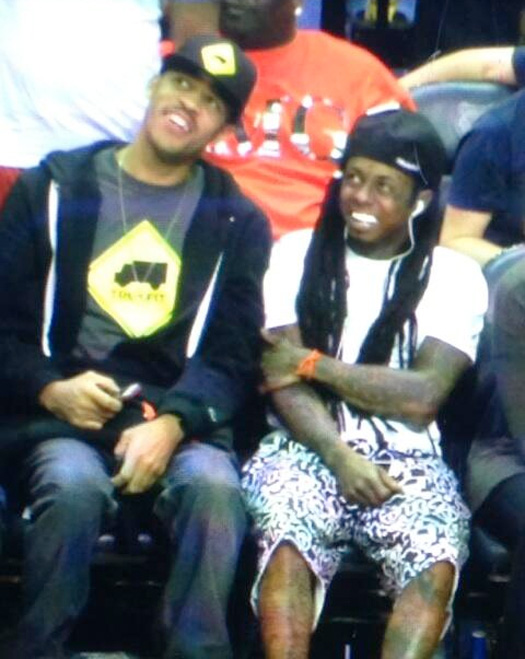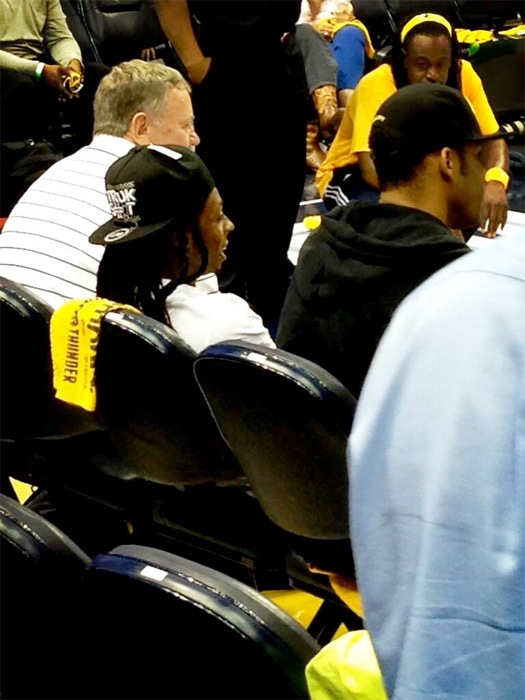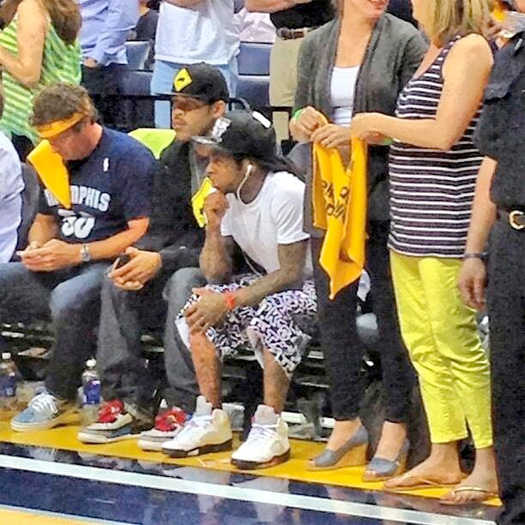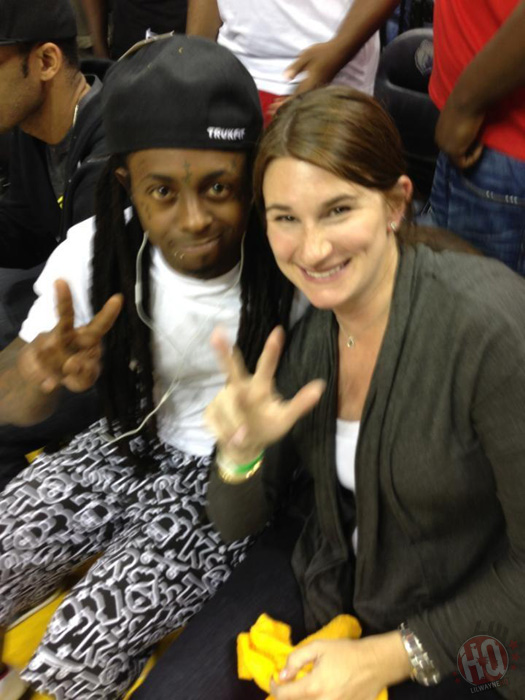 Photo credit: Marcus Hunter, Jillian Smith, Kelsi Alexander, and Lauren Campbell.