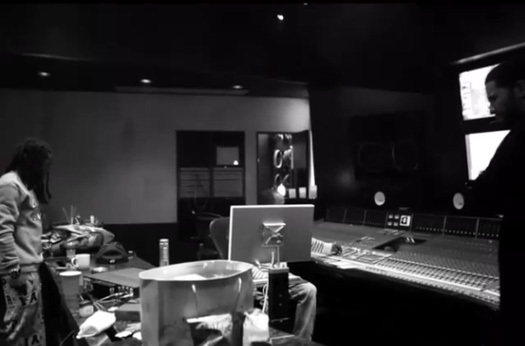 First Lil Wayne got Kobe Bryant to let everyone know that "Tha Carter V Season" has begun, and now he gets another big sports star to carry on the movement.
Floyd Mayweather Jr. posted up an Instagram clip, which you can watch below, of Weezy F Baby and Drake in the studio working and listening to Tha Carter 5.
There are rumors going around online that the first single off C5 is called "Believe Me" and will feature Drizzy. Maybe the beat in the Insatgram clip is off the song and maybe the footage is from a "Weezy Wednesday's" episode?