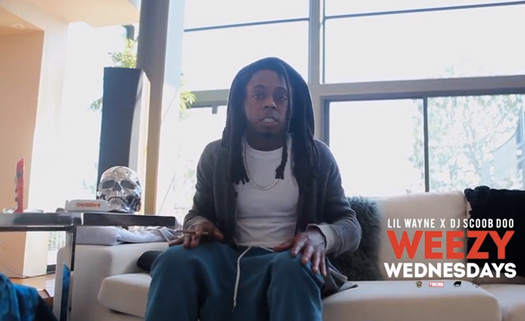 Check out this week's "Weezy Wednesday's" clip, which shows Lil Wayne announcing he will be dropping two albums this year.
Tune explains he has recorded so many songs for Tha Carter V that he will be putting out another album this year as well as C5, which he says will be called Da Other Album. He also hinted at dropping 7 albums next year, so I guess we can say he won't be retiring after Tha Carter V.
Click here to watch episode 16 of "Weezy Wednesday's"!