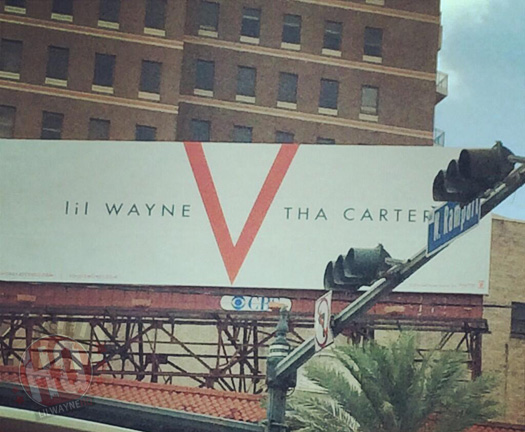 As we are currently in Tha Carter V season, the promo for Lil Wayne's upcoming eleventh studio album is only getting bigger and bigger!
Tyler Ladlee and Justin Miller both snapped pictures of a billboard, which you can view above and below, that they saw on Canal Street in New Orleans showing a C5 promo cover.
There has also been a similar billboard spotted on a highway in downtown Atlanta, Georgia. Harry Chhabra sent me photo that you can check out after the jump, as well as the tweets of the people who spotted the billboard.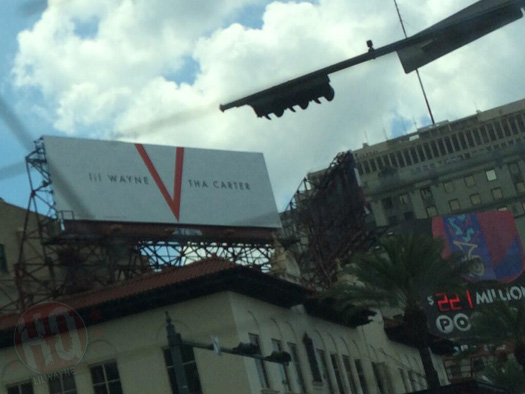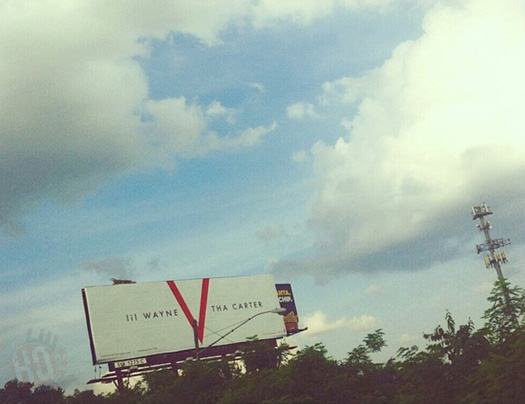 "They promoting a Lil Wayne Carter V on a billboard on the highway Atlanta maaan" – PreciousJuels

"You know you're in atl when there's an entire billboard for 'tha carter v' @LilTunechi" – Rachel Watkins

"Just saw a Carter V billboard in downtown Atlanta" – Demarco Brown

"There's a Carter V billboard in Atlanta. The ATL knows what's up. #WeezySeasonApproaching #DirtySouth" – Joe Rattlesnake