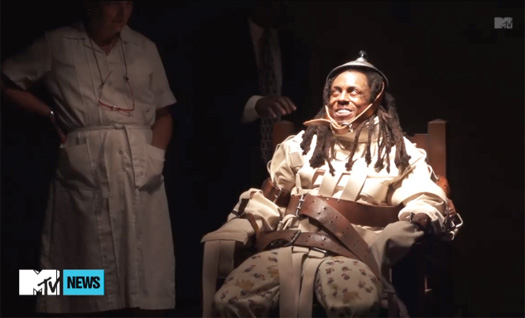 We saw a couple of photos and some short footage earlier this month, now MTV takes us officially behind the scenes of Lil Wayne's "Krazy" video shoot, which took place in Los Angeles at the end of June.
The music video is being directed by Colin Tilley, who mentions that the visual will be inspired by the 1975 movie, One Flew Over The Cuckoo's Nest, that stars Jack Nicholson.
You can check out the behind the scenes clip for Weezy F Baby's "Krazy" below. I'm sure the official video will premiere soon!
"I'm not talking about being crazy in the song, I'm just talking about being me, and a lot of people view that as crazy so we just wanted to capture that and have fun with it."
Via MTV