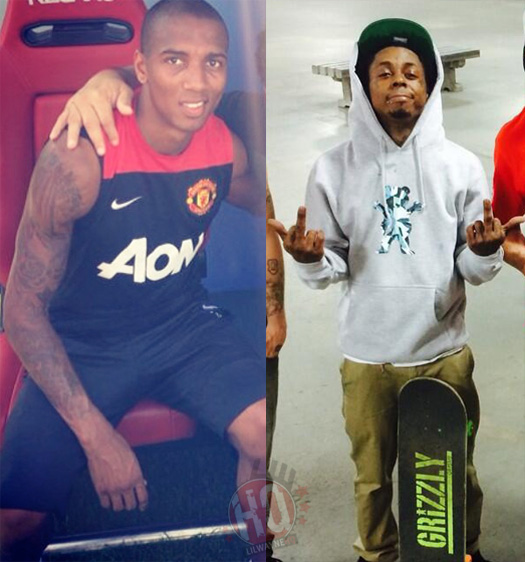 While in the States for his pre-season tour, TMZ caught up with Manchester United football/soccer player Ashley Young as he headed to training to get ready for the game against Internazionale tonight in the International Champions Cup.
Young says that he is "of course" a fan of Young Money and that Lil Wayne's decision to get into the sports management business with his first client being Cristiano Ronaldo "can't be a bad thing".
You can check out the short interview below. Come on MUFC!