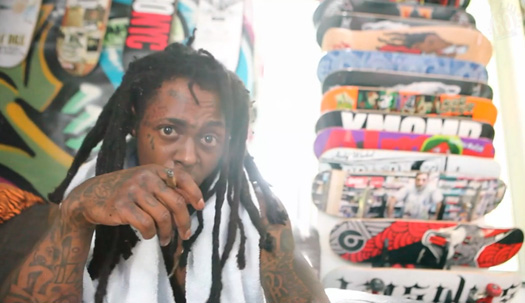 Check out this hilarious new video from Lil Wayne and Drake that was filmed to promote their current joint tour that has already kicked off, as well as show you how the interactive app for it works.
During the clip, Weezy F Baby and Drizzy Drake can be seen taking a break from working out and dissing each other, but of course in a friendly competitive way.
Tune also tells the camera that he goes to the studio and works out every single day, but he does not lift weights because he lifts blunts all day. Doing this then gets his arms ready to "knock a nigga like Drake clean the fuck out" haha!