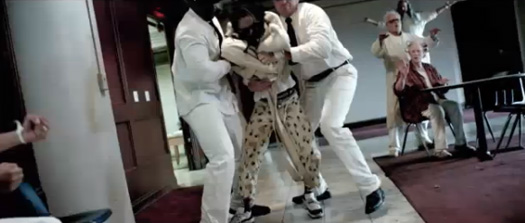 After releasing a behind the scenes clip last week, MTV now release a 10-second teaser of Lil Wayne's "Krazy" music video. During the preview, Tune can be seen in a straitjacket getting dragged through an insane asylum.
The visual that was directed by Colin Tilley is inspired by "One Flew Over The Cuckoo's Nest", which is a film from 1975 that stars Jack Nicholson in it.
You can watch a sneak peek of "Krazy" below! Don't forget to check back to LilWayneHQ.com on Monday (August 11th) to watch the full music video as that is when it will premiere!
Via MTV