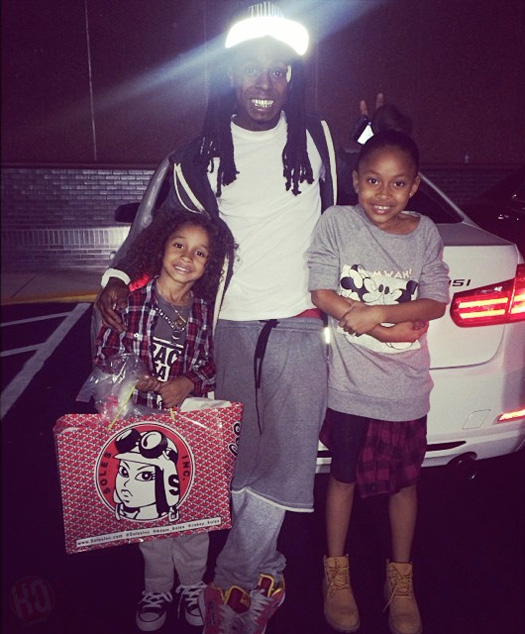 Yesterday on October 22nd, it was Lil Wayne's first son's birthday! Dwayne Michael Carter III turned 6-years-old and to celebrate, his parents Wayne and Sarah Vivan took him bowling, along with Sarah's daughter Essence.
If you remember back when Katie Couric interviewed Weezy F Baby in 2009, Weezy mentioned that bowling is one of his favorite things in the whole world to do, so it would be no surprise to see Lil Tuney love the same hobbies that daddy loves!
You can view some footage of Tunechi bowling, as well as another family photo from the evening below. Last year for his son's 5th birthday, Tune dressed up as Fred Flintstone and you can check out some pictures from that fancy dress party here.