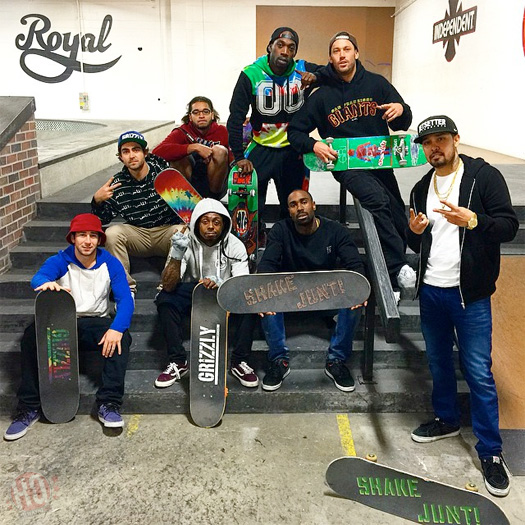 This week, Lil Wayne had a skateboarding session at Brandon Biebel's private skatepark in Los Angeles, California, which took place all night until the early morning.
Tunechi was skating with Brandon Biebel, Chance Eldridge, Dan Abadi, Evan Hernandez, James Riff, Rob DeGruy, Stevie Williams, and Terry Kennedy.
You can view 3 more photos of Weezy F Baby at the skatepark below, as well as also watch a short clip of him doing the boardslide skating trick!